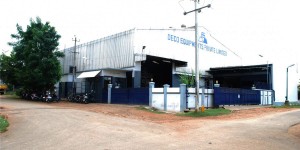 Incorporated in the year 1989, DEPL was operational from 1992 as a SSI Pvt. Ltd Company with an initial Authorized Capital of Rs 2 Lakhs and with the main objective of Manufacturing Components for Automotive Sector. DEPL recorded a turnover of around Rs 3 Lakhs per annum.
The Company was started with 3 machines and today it has 110 in no., of various state of the art machines like CNC Turning, VMC & HMC Machines from Makino (Japan), Doosan (South Korea) and the HAAS (USA); Lab and Heat Treatment of Inductotherm (USA). To ensure the quality & reliability of the components and accuracy, the company has CMM, LK (UK Make). The Machining capabilities of components range from 300gms to 80Kgs. During the year 2010-11, the company has achieved a turnover of Rs.15 Crores, and has a sophisticated capacity of achieving around Rs.25 Crores per annum. The present authorized capital is Rs.300 Lakhs & the issued capital Rs 290 Lakhs, the reserves and surplus of Rs.300 Lakhs. Now Company has migrated as MSI.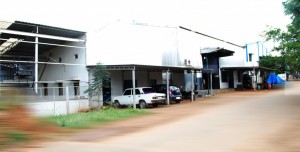 DEPL is a leading, Tier-One and Tier-Two supplier of Axle parts & Brake Assemblies related automotive components; Engine & transmission components; Earth moving components and has a comprehensive setup of machining facilities which is located at Mysore Karnataka-India. Our plant is well equipped with a comprehensive range of in-house facilities for Machining & Heat treatment Processes. Our focus and endeavor has never ceased to be anything but Quality, and continuous improvement and specialization in designs and manufacturing of automotive components. At DEPL, we understand just being good at our work is not enough. Going the extra mile and delighting our customers with total quality is a necessity. Quality requires us to look at our business from the customer's perspective, and not ours.